First and foremost.....HAPPY 2013!!
This is going to be a wonderful year and I can't wait to see what the year will bring!
As I was going through and adding labels to old posts, I realized that I forgot to do something
very,
very,
very
important!
I was very lucky to have been part of the Holly Bloggy Gift Exchange!
My secret pal was Katie of Adventures of Ms. Smith!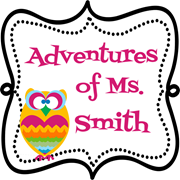 and I sent her some of my favorites!!
My Faves include:
Scentos Markers- ok seriously...I love these markers!!
My kiddos love these markers and the office supply addict in me wants to collect every last one of them!
To Do Lists- I write more lists than you can imagine! I love to check things off and rewrite them. Checking things off my list is my favorite!
Papermate Ink Joys- BEST. PEN. EVER! They make grading so much fun...no, I'm serious!
Post Its- I use these like crazy and anyone that has ever been to my classroom can tell you that I could be a post-it advertisement. I use them for notes on my kiddos, messages for myself, seating arrangements...the list goes on!
Calendar-I love calendars and always have to have one around, whether paper or electronic. It helps keep my crazy busy life a little more organized.
Now...
was so very generous and sent me an AWESOME package full of her favorite things!
We could

totally

be friends because I ADORED everything that she does!!
Look at all my goodies!!
Not included are all the yummy candy...lol!
It helped me get through the last few days of school!
Did Jen do an awesome job or what?!?
It was so much fun and if you are interested in participating next year,
check out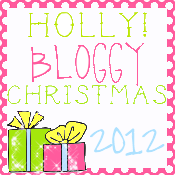 I can't wait to participate again next year!