Happy Thursday!! The first week of school is going well and I am LOVING second grade!!
For this post, I get to mention some of my favorite addictions things...FONTS, BLOGS and RESOURCES!!
I love fonts. Adore them. Can't live with out them....ok, maybe I could but things just wouldn't be as cute!!
Here is a link to some of my favorite fonts:
I also have a sqwrol with lots of fabulous font websites:
One of my favorite blogs (which is hard to say because there are so many wonderful blogs that I follow and I am sure have yet to discover) is Lesson Plans SoS. I was lucky enough to win a $25 gift card to their shop and WOW are their products are A.MAZ.ING.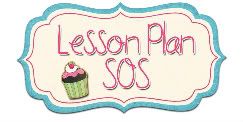 And last, resources! What would a teacher do without all the great resources that are out there created by other teachers! I love blogging and think it is one of the best kept secrets ever! I tell all the teachers that I come across to check out the blogging world to find a whole new group of sensational teachers to collaborate with and to share ideas....and definitely borrow a few.
Another great resource that I have come to love this summmer is Pinterest. If you haven't checked this out....oh.my.word... you are going to love it! It is like a visual file cabinet of all the great ideas that you find on the internet. Come and check mine out and become a follower. I am pinning all the time and love to share new ideas through this website.
Enjoy!!!